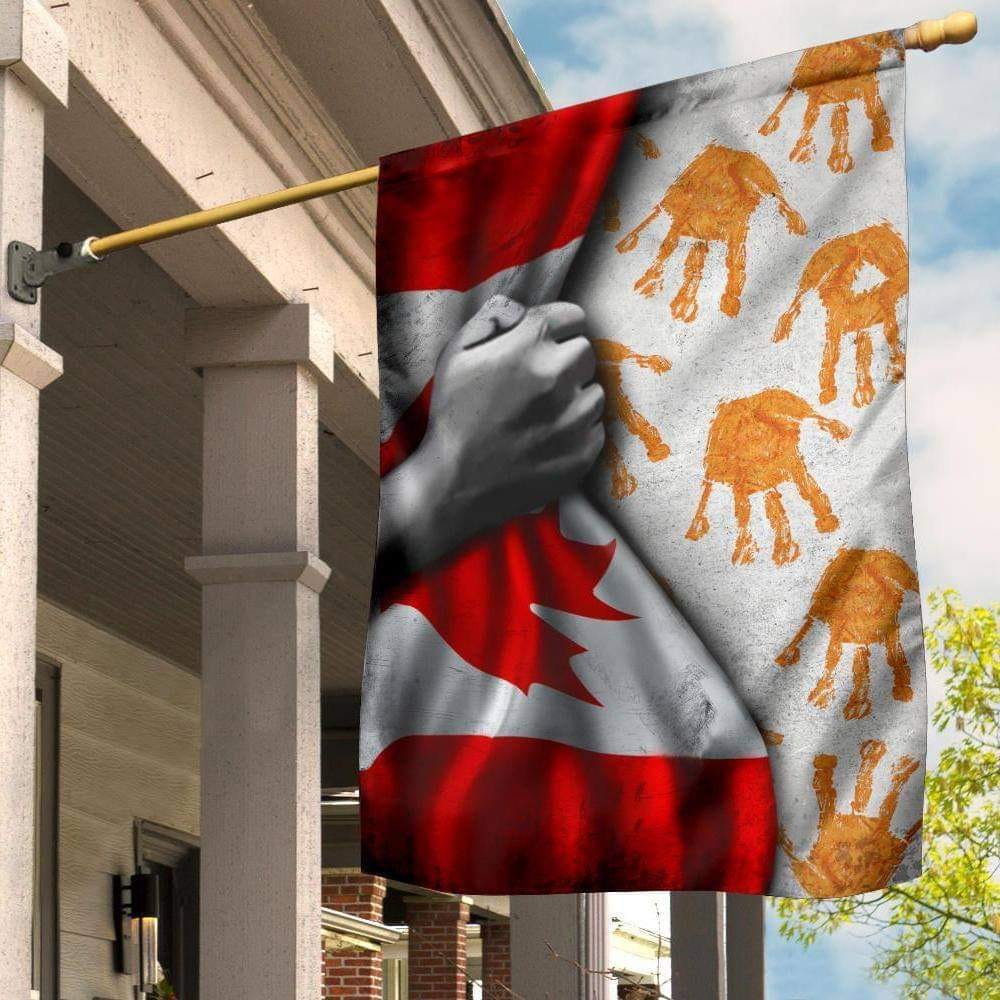 Where are you from? What do we really mean when we say, "I am a Canadian"? Or do we even say those words? Except for those of us who are not citizens, the rest of us could say, should we choose to, "I am a Canadian".
Where are you from? What do we really mean when we say, "I am a Canadian"? Or do we even say those words? Except for those of us who are not citizens, the rest of us could say, should we choose to, "I am a Canadian". Especially on Canada Day.
Or are we? If you are Indigenous, what do you say? The Inuit MP representing Nunavut, Mumilaaq Qaqqaq, in explaining why she is not running again in the next election, said, in describing her time in the House of Commons, "I do not belong here." Do you feel that you belong here?
If we say, "I am a Canadian", like Joseph in the Bible, we must put on Jacob's coat of many colours. There would be colours that we might be proud of. Then there would be colours of which we might be deeply ashamed. Or deeply angry. Over the past few months, these shameful colours have been on full display to the world.
Most of us have known about the brutality of the Indian Residential School system, but have chosen to look away. As evidence of the brutality practiced in the Indian Residential Schools, the discovery of unmarked children's graves at four of these former schools – there were 139 such schools across the country – cannot be ignored. According to Murray Sinclair, the former chair of the Truth & Reconciliation Commission, there may be thousands of unmarked graves to be found. Dominating the relationship between Canada and Indigenous people is that for those of us who are settlers, we need to acknowledge that we are living on stolen land. How to address this?
And yet. There is much to be grateful for. Canada is still one of the most sought-after destinations on earth for immigrants. We are blessed with an abundance of natural resources and wilderness. We are a relatively prosperous country even as we keep Indigenous people in remote corners of the country living in overcrowded shacks and without safe drinking water.
For me, Canada Day always seemed to be a self-effacing, poor cousin of the far more brash Independence Day celebrated with great bravado by our neighbours on July 4. But the prejudice we so often smugly project onto the Americans can no longer be ignored in the wake of these unmarked school graves. Then on June 6th, there was the hate-driven slaughter of a Muslim family in London, Ontario. Slavery is part of our history but most chose not to look at that, either. Racism is very much still with us, but many chose not to talk about it.
I want to thank our guest panellists who participated in this episode: Stephen Wright, Cheryl Lyon, Jill Tilley, Yvonne Lai, & Tim Etherington. Your experiences were varied, highly individual and yet so interdependent.
Canada Day, July 1st, 2021. How to mark this day? What do we see when we look in the mirror? Do we really see who is staring back at us?
______________________________________________________________________________________________
Pints & Politics is:
A discussion-based radio program all about politics from Peterborough, Canada, about 130 kms. northeast of Toronto. In the Peterborough area, you can find us on Trent Radio, 92.7 FM, CFFF. Our 700-watt signal reaches an area within a radius of 40 kilometres of Peterborough. If you are not in the Peterborough area, you can also live-stream the program from the Trent Radio website.
An archive of Peterborough-focused podcast episodes. Our current episode is at the top of this page.
Before the pandemic, Pints & Politics also used to be an informal gathering of local pundits at the Garnet Pub on Hunter Street near Aylmer in downtown Peterborough every Thursday at 5:00 p.m. The format was entirely unstructured beyond the sharing of first names. We talked about whatever people wanted to talk about. As we met in a public space, everything was on the record. Curious? When the restrictions are lifted and the Garnet re-opens, join us. You don't have to drink beer. Listening skills are seldom required. Good ranting skills are essential.
Pints & Politics is broadcast every Thursday at 8:00 p.m. on Trent Radio at 92.7 FM.  Our next radio program will be on August 5, 2021.  For all the past shows, go to the "Archive of all our podcasts" tab at the top of this page.
Our Focus:
On the radio show and in these podcasts, we explore political culture, ideas, trends, issues, electoral politics, and the practice of politics in traditional and social media, all from a Canadian perspective. While our programs are Peterborough-focused, we also tackle provincial, national and international issues. We discuss articles, news stories, media comments, and the latest buzz. We talk with guests from a wide range of backgrounds and affiliations.
While we don't shy away from taking a stand, we strive to present a diversity of opinions.
We post on Twitter (@billtemp) and on our new Facebook page (Pints & Politics Podcast).  These podcasts are also available on iTunes and on Stitcher. Please send us your feedback by using the comments field below each podcast.  Or let us know on our Facebook page.  You can also send me a note: bill (dot) templeman (at) gmail.com.
If you think of a panel topic we should cover, please let me know at my email address above. If you would like to join a guest panel for a particular topic, suggestions are most welcome.
Host: Bill Templeman